About Us
supporting and developing local musical talent
Welcome To The St Albans Music Academy - your local and friendly hub of musical excellence
At SAMA, our mission is to enhance music education within our local community by providing outstanding tuition for students of all ages and abilities.
Our experienced teachers are dedicated to encouraging and inspiring students to experience the enjoyment and personal development that learning music brings. We will help you accomplish your goals, whilst maintaining the highest standards and instilling a love and appreciation of music. We provide the opportunity for all students to take part in ensembles, performances and events because we believe that group music-making is a core part of every musician's development.
The Benefits of Music
Learning and taking part in musical activities in an environment such as ours can help students in a huge variety of areas, not just in acquiring the ability to play a musical instrument. For younger students, learning a discipline outside of school can supplement and aid reading, mathematical and analytical skills as well as promote a more engaging and productive attitude to learning. Getting involved in group music-making is a fantastic opportunity for young people to develop their social skills, and to be part of a dynamic and creative environment. For students of all ages, learning a new and expressive art form is an incredibly rewarding and enriching experience.
Meet Our Teachers
All of our teachers are highly experienced, encouraging and friendly people who have been carefully selected to be part of and enhance our supportive and fun community. They are all highly qualified, have many years of experience and are DBS checked.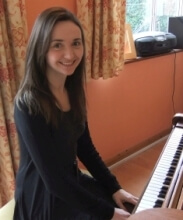 Karen Dore
Piano, Clarinet and Music Theory
MA(Piano Performance, Hons) BMus(Music, Hons) PGDip(Performance) LRAM(Piano Teaching) ATCL(Clarinet Performance)
Founder and Creative Director of SAMA, Karen has been teaching music for the past 15 years. A graduate of the Royal Academy of Music in London, Karen is highly qualified as a teacher, performer and accompanist and strives to help each student reach their full potential. Her approach is enthusiastic and friendly and her aim is to share her love of music with students of all ages and abilities.
Ashleigh Fleming
Singing (Classical and Musical Theatre)
BA(Musical Theatre, 1st Class Hons) AMUS(Associate Diploma in Classical Voice) BMus(Music, major in Classical Voice)
Ashleigh is a professional singer and teacher with over 12 years experience. Since 2009, Ashleigh has worked professionally in the No. 1 West End Tour of 'The Sound of Music' and most recently spent two years as Understudy for Christine Daae in 'The Phantom of the Opera'. As well as teaching privately, Ashleigh is currently the Head of Singing at Starburst Academy in Watford and also teaches singing at Stageworks Studios Performing Arts College in St Neots, Cambridgeshire. She is experienced at preparing students for Musical Theatre and Acting LAMDA exams as well as Classical ABRSM exams. Ashleigh is thrilled to be teaching for SAMA as she enjoys working with children and helping them gain confidence through singing as well as instilling in them a passion for the performing arts from a young age.
Katie Sazanova
Flute
BMus(First Class, Hons, Birmingham Conservatoire)
(MA in Progress at Trinity Laban Conservatoire, London)
Katie Sazanova is a passionate and dedicated teacher, with extensive experience teaching in primary and secondary schools. Katie is valued by parents and students for her engaging approach to teaching, and her priority is for students develop a love for music and their instruments. She has prepared pupils for Trinity and ABRSM exams, as well as national competitions. Katie graduated with a First-class Bachelor of Music (Honours) degree from Birmingham Conservatoire in 2015. Whilst studying, Katie won the Woodwind Prize 2014, a prestigious competition held annually at the Conservatoire. In the same year, she was Highly Commended in the British Flute Society Competition and was a finalist in the Doris Newton Club Prize. Katie is also currently studying for a Master of Arts degree at Trinity Laban Conservatoire for Music and Dance.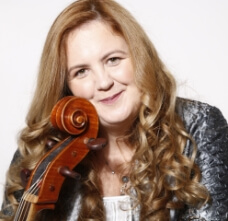 Kinga Gáborjáni
Cello
BMus (Liszt Academy of Music, Budapest)
PGDip (Royal Academy of Music, London)
Kinga trained at the Teachers' Training Institute of the Liszt Academy of Music in Budapest. She moved to London in 2005 to study at the Royal Academy of Music where she obtained a postgraduate diploma with distinction in 2007. She has been teaching all ages since 2000 and joined the North London Conservatoire in 2011. Kinga also plays the baroque cello and the viola da gamba. She performs regularly, often as a principal cellist and at venues that have included the Barbican, the Royal Albert Hall, the Royal Festival Hall, the Queen Elisabeth Hall, the Royal Opera House (London), the Wigmore Hall, and other prominent venues outside the UK. Among others, she plays with the English Baroque Soloists and the English Touring Opera. She enjoys passing on her love for music and believes that music can transform anybody's life.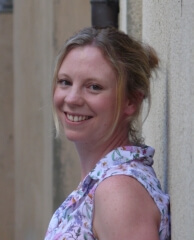 Jenny Galton
Flute
BMus (Hons) - Guildhall School of Music and Drama
Jenny is a musician and educator who is passionate about bringing the joy of music into young people's lives. She looks to develop each pupil's unique sound and creativity in a fun and engaging way, building technical skill alongside musicianship. Since graduating from The Guildhall School of Music and Drama in 2006, where she was a finalist in the prestigious prize for woodwind, she has taught in many primary and secondary schools, led flute groups and bands and helped many pupils succeed in exams and auditions for junior music colleges and to read music at university. She has performed in orchestras, as a chamber musician and as a soloist. She is also a teacher of the Alexander Technique. An approach which helps musicians play with poise and freedom of movement.
Ciaran Jeremiah
Guitar
BA(Commercial Music, Hons, University of Westminster)
As a member of the pop/rock band The Feeling, Ciaran has toured the world over the last ten years, performing many concerts and recording numerous albums. He also worked in the house band on The Richard Blackwood Show, and has performed at both the London Coliseum and Die Staats Theater, Stuttgart with members of the The Royal Ballet and Stuttgart Ballet.
Ciaran continues to perform regularly on electric and acoustic guitars, bass guitar and keyboards and is enthusiastic about passing on his experience, passion for and knowledge of music to young people.
Maria Ryan
Violin, Viola
PGDip(Violin Performance, Köln), MA(Violin Performance, Hons, Cork),
BA(Music & Irish, Hons, Dublin)
Award winning Irish violinist Maria Ryan is the most recent winner of the prestigious Heineken Ireland Violin Competition. She has been leading the Southbank Sinfonia since 2010 and has appeared as soloist and director with various orchestras. Maria has also performed extensively as a chamber musician, as a Duo with Irish pianists Úna Hunt and Michael Joyce in Ireland; throughout Ireland, Spain and Italy with Amarilli Trio and with Camerata Ireland on numerous tours including a U.S. Tour taking them to Carnegie Hall. Maria enjoys a busy orchestral career in London including work with the English Chamber Orchestra, BBC Concert and Symphony Orchestra, and the Royal Philharmonic Orchestra as well as teaching in Hertfordshire. She enjoys making music fun and accessible to all ages.
Other Teachers
We also have a number of other teachers specialising in:
Saxophone
Brass (including Trumpet, Trombone, French Horn, etc)
Our Services
At SAMA we aim to offer a variety of services to help promote the highest standard of musical education in our local community, including tuition classes, musical groups, events and instrument hire. See the Services page for more details.